Introducing: USGA Tournament Management for RDGA Member Clubs
Click on the above image for a short introductory video about the new USGA Tournament Management-Club software.
Beginning on January 1, 2018, the USGA will begin offering its new USGA Tournament Management software as a program available to all member clubs of an officially-recognized Allied Golf Association - including all Member Clubs the Rochester District Golf Association.
This new tournament management product will
replace all current versions of the USGA's Tournament Pairing Program, or TPP
- INCLUDING TPP-Client and TPP Online Club. The USGA will be retiring their TPP programs at the end of 2017.
After December 31, 2017, TPP will no longer operate or connect to any USGA handicap or course ratings systems.
Beginning November 1, all RDGA Member Clubs will have the opportunity to convert to the new USGA Tournament Management Club program (TM-Club for short). To learn more about this transition please read the TM-Club Announcement and the TM-Club Information Fact Sheet at the links listed below.
Clubs desiring to use the new program are invited to attend a TM Training Seminar prior to using the software. Two TM Training Seminars are being scheduled in the Rochester area and registration is available online. Please refer to the link below and register for the seminar that best fits your schedule.
WHERE TO START YOUR TM-CLUB TRAINING: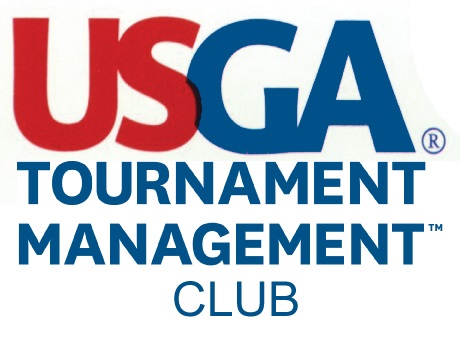 Step 1:
TM-Club "Start Here" Videos
As a new user of USGA TM-Club, you are encouraged to become
familiar with the information in this tutorial & videos
Step 2:
Overview of the Manager Site


For every event or league, there is a manager site
Step 3:
Customer Center Tour


The customer center is your home base
Step 4:
TM-Club Components are the building blocks for running your event
Step 5:
Begin to build some practice events and tournaments
Use some of the tutorials below for more help about TM-Club options
Step 6:
After learning the basics of the program but sure to use some of the great
built-in verification options. Here are three critical tools that will help
you to produce accurate events every time you run an event:

Review the Handicap Analysis Summaries

Enter Random Scores and Test the Leaderboard
TUTORIAL: SETTING UP TOURNAMENTS AND LEAGUES

ADDITIONAL TRAINING GUIDES AND ARTICLES